Florida Spine And Wellness Group Offers Physical Therapy in Margate, Coral Springs, Coconut Creek and Pompano.
---

Our Philosophy
At Florida Spine And Wellness is to provide a personalized atmosphere where our patients are encouraged to reach their full capabilities.
We offer a one on one therapy practice that maintains the highest quality of care to each and every patient.
Too Often therapy patients give up far short of their rehabilitave potential. Our aim at Florida Spine And Wellness is to prevent this from happening and provide our patients with the proper education and tools so they can reach their full potential for recovery.
Our staff has had great success in establishing strength and conditioning programs for our patients once they have been fully rehabilitated. We provide the essential information to help prevent any further injury as well as to help create a strong, healthy and Stable body.
---
Amy Baxter - Licensed Physical Therapist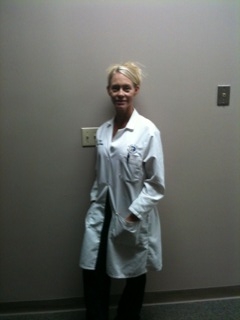 At Florida Spine And Wellness we can accommodate the needs of elite athletes recovering from sport related injuries as well children, middle age and elderly patients recovering from a variety of conditions.
We take great measures to develop a one on one relationship with our patients, where our main objective is their physical and emotional well being.


---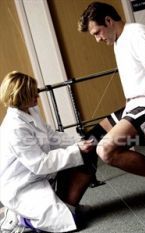 We Treat Patients With:

Osteoarthritis/Bursitis/Tendonitis

Spinal Stenosis

Degenerative Joint Disease

Neck and Low Back Pain

ACL/PCL reconstruction/sprain

Rotator CuffTear/Strain

Parkinson's Disease

Fibromyalgia/Sciatica

Tarsal & Carpal Tunnel Syndrome

Total Hip/Knee Replacement

Athletic Injuries/Joint Mobility
---
Call today to schedule an appointment with Amy Baxter at 954-2886-969 or CLICK HERE.
GIFT CERTIFICATES AVAILABLE!